You deserve to be happy, healthy, AND successful.
Are You Tired Of Feeling Trapped, Overwhelmed, & Exhausted?
Have you been feeling like you're on the verge of burnout?
Does it feel impossible to be happy, healthy, AND successful?
Is it hard to find time to have hobbies once loved?
Do you struggle to be PRESENT with your loved ones?
Time To Stop People Pleasing And Start Taking Care Of YOURSELF
While working with me, you can expect to…
✔ Reignite your confidence
✔ Reclaim your passion for life
✔ Consistently overcome stress
✔ Feel energized & alive outside of work
 ✔ Build inner calm and be FULLY present with your loved ones
Through coaching, I'll personally help you:
✔ Understand where you are
✔ Gain clarity on your ideal life
✔ Create a vision for who you can become
 ✔ Build a simple gameplan to create purpose, health, & progress every day
3 Steps To Go From Stuck To Living A Happy, Healthy Life
Schedule a Free Discovery Call
Create a Gameplan Specific to YOUR Goals
Live a Fulfilling, Healthy,
& Successful Life
Goodbye Frustration,

Hello To The New You

OLD YOU
Trapped, burnt out, unhealthy, & overwhelmed.
NEW YOU
Confident, passionate, motivated, & a purpose-driven leader.
CONOR F.
"
Tim provided accountability, community, and experimentation to get outside my daily habitual norms. Tim creates a space to explore, question, and meet like-minded humans who want to get outside their comfort while supporting each other.
I opened myself up to meeting complete strangers that turned into people that now gift sage advice, wisdom, and motivation in my day-to-day life.
It changed my life by testing my physical, spiritual, and mental boundaries. Amazing what a cold shower every morning will do... :)

"
HARRY C.
"Tim does a great job getting you to jump in and let your self-limiting beliefs go.
You quickly become able to overcome those beliefs and realize no situation is as bad as your mind makes it out to believe.
You learn that life isn't about some of the short-term things that make you happy or unhappy.
It's about being intentional with your values and making sure that most importantly, you care and love yourself."
ERIC E.
"
The program opened my eyes to behaviors and thoughts that encouraged a different approach to life. Without question, I'm much more thoughtful and intentional with my daily activities.
This has created a better me, and my family has noticed the changes.

"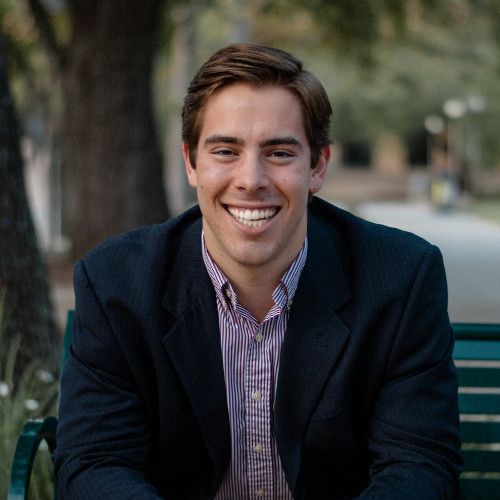 BRANDON B.
"
The accountability from Tim and the other guys was incredibly powerful in shaping my thoughts and decisions throughout the week.
Having a regular call to check in with the rest of the guys helps you realize that we all have the same distractions and obstacles in our schedules. It takes discipline to commit to the habits that we build in this program but hearing how everyone else is doing really motivates you to keep pushing.
This helped me focus on what I truly want each day in order to feel like it was a success.

"
INVEST IN YOURSELF
Unlock Your True Potential
AS YOUR COACH, I HELP YOU:
✔ Increase energy & focus
✔ Reignite your self-confidence
✔ Discover a deeper purpose in life
✔ Build healthy habits to feel your best
✔ Design TRUE work-life balance and beat burnout
Book a Discovery Call
ESCAPING THE GRIND
How I Found


Authenticity, TRUE Purpose, & Great Health
I had early success in my sales career; attending President's Clubs, winning sales MVP, making great money, and leading a sales office in NYC...
The mindset I developed as a college athlete kept me ascending the ladder and rapidly achieving bigger milestones.
But my health started to spiral as I became burnt out, overwhelmed, and trapped chasing external success metrics.
I had always believed material success & achievement would bring me fulfillment... but it never happened. 
After suffering 4 years of depression, I was fired for poor performance 3 months into the pandemic - my rock bottom.
And it was from my rock bottom that I climbed my way out with a new, better way to live.
I built new habits
I formed a new perspective on life
I faced my limiting beliefs + darkness within
I studied science-backed principles in neuroscience
I learned how to take FULL ownership of my life and lead myself
I regained my passion and stepped into my purpose
I began living a life of contentment, inner peace, self-leadership, purpose, and TRUE physical & mental well-being.
And in this new version of myself, I created my first business, deepened my relationships, made more money than I ever have, and turned my health around.
Now I'm on a mission to help men step UP in their own self-leadership so they can truly lead & impact others. 
Book Your Consultation